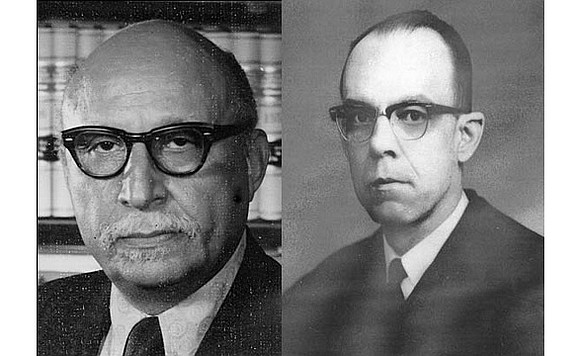 "We Face the Dawn," a book about intrepid Richmond-based civil rights attorneys Oliver W. Hill Sr. and Spottswood W. Robinson III, will be launched at an event 5:30 to 7:30 p.m. Thursday, Feb. 8, at the Library of Virginia, 800 E. Broad St. in Downtown.
Award-winning author and retired journalist Margaret Edds will talk about her book and the two noted lawyers who initiated and argued a Virginia case that became part of the landmark U.S. Supreme Court Brown v. Board of Education decision in 1954 that outlawed the doctrine of "separate but equal" segregated public schools.
Mr. Hill died in August 2007 at age 100, while Judge Robinson, who went on to become a federal judge in Washington, D.C., died in October 1998 at age 82.
The free event will be held in the Library of Virginia's Lecture Hall.