Story from the Roanoke Times >
Roanoke firmly staked its claim to legendary civil rights attorney Oliver Hill on Friday.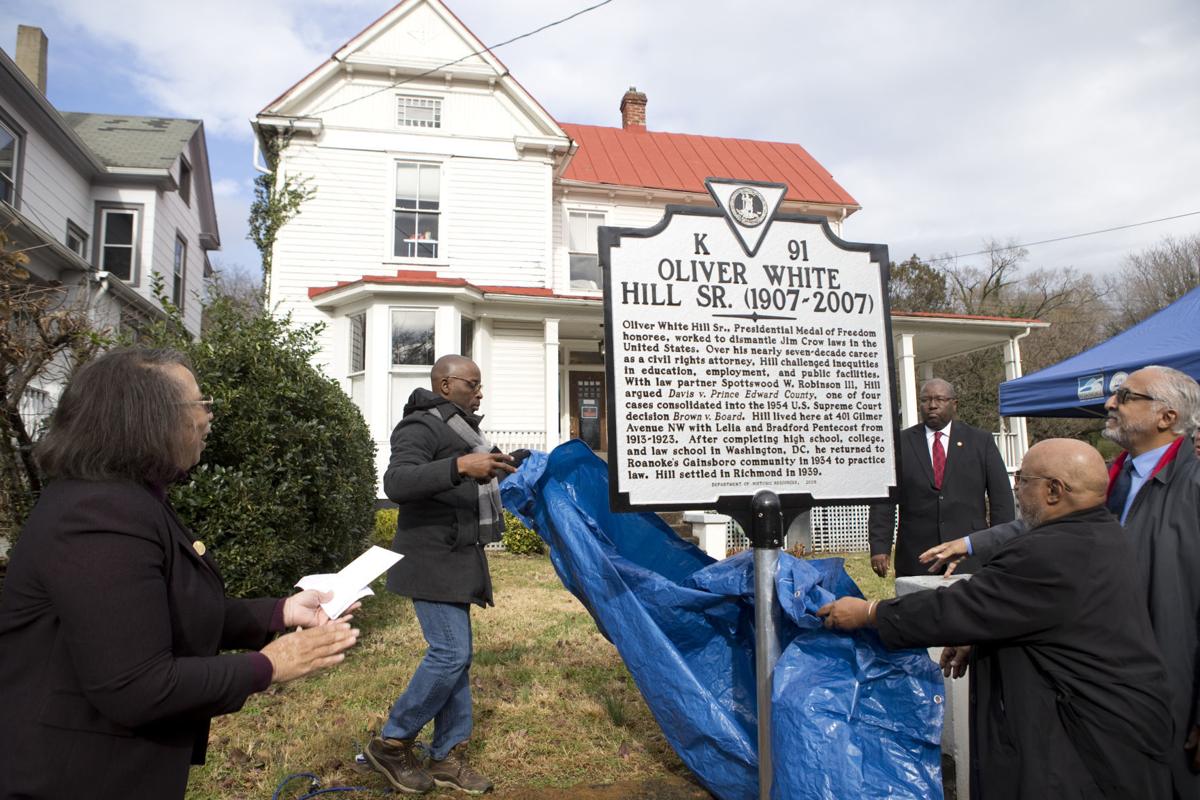 Not only did city officials unveil a state historical marker in front of Hill's childhood home in the historic Gainsboro neighborhood, but Mayor Sherman Lea also announced — to the surprise of many — that the city will rename its courthouse for Hill.
Roanoke is one of four Virginia cities associated with Hill, who is most famous for his role in the landmark Brown v. Board of Education of Topeka, Kansas, case that struck down school segregation in the United States.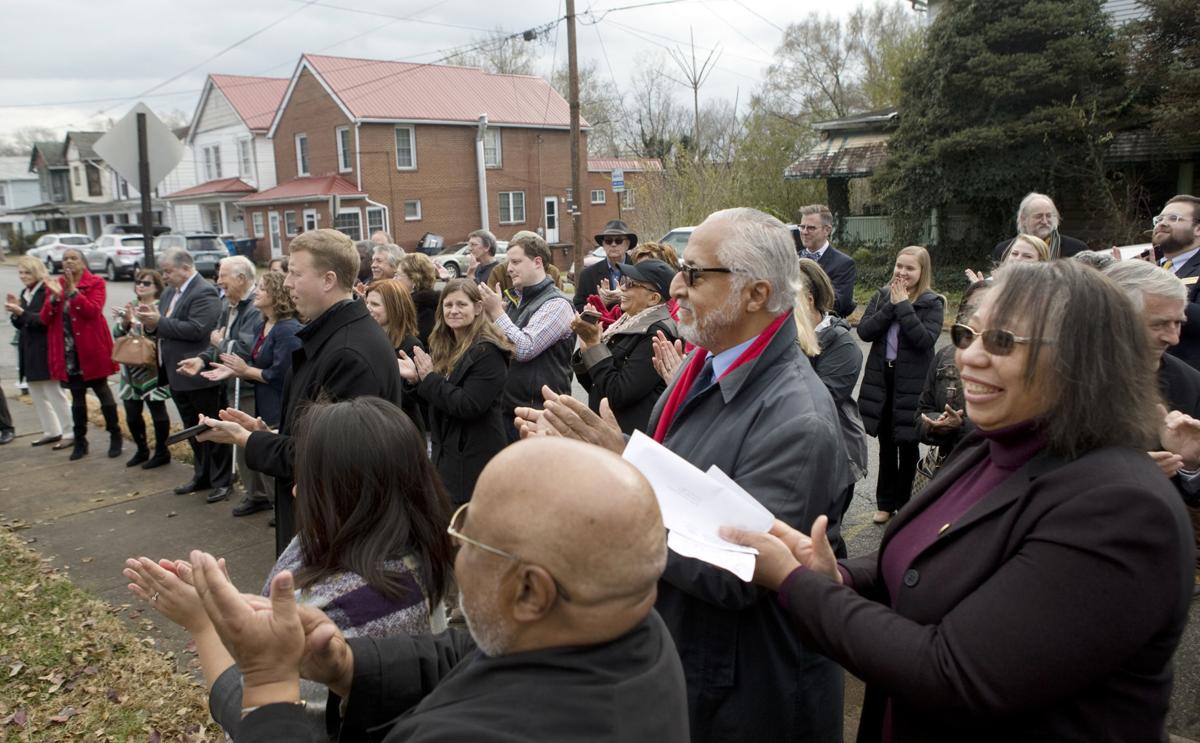 But Roanoke, where Hill lived as a child and where he later practiced law, is the first to erect a historical marker approved by the Virginia Department of Historic Resources.
After the dedication of the marker, Lea said that was "not enough to recognize a man of Mr. Hill's stature." He said he will introduce a measure to rename the courthouse in January, with a formal ceremony to follow in the spring.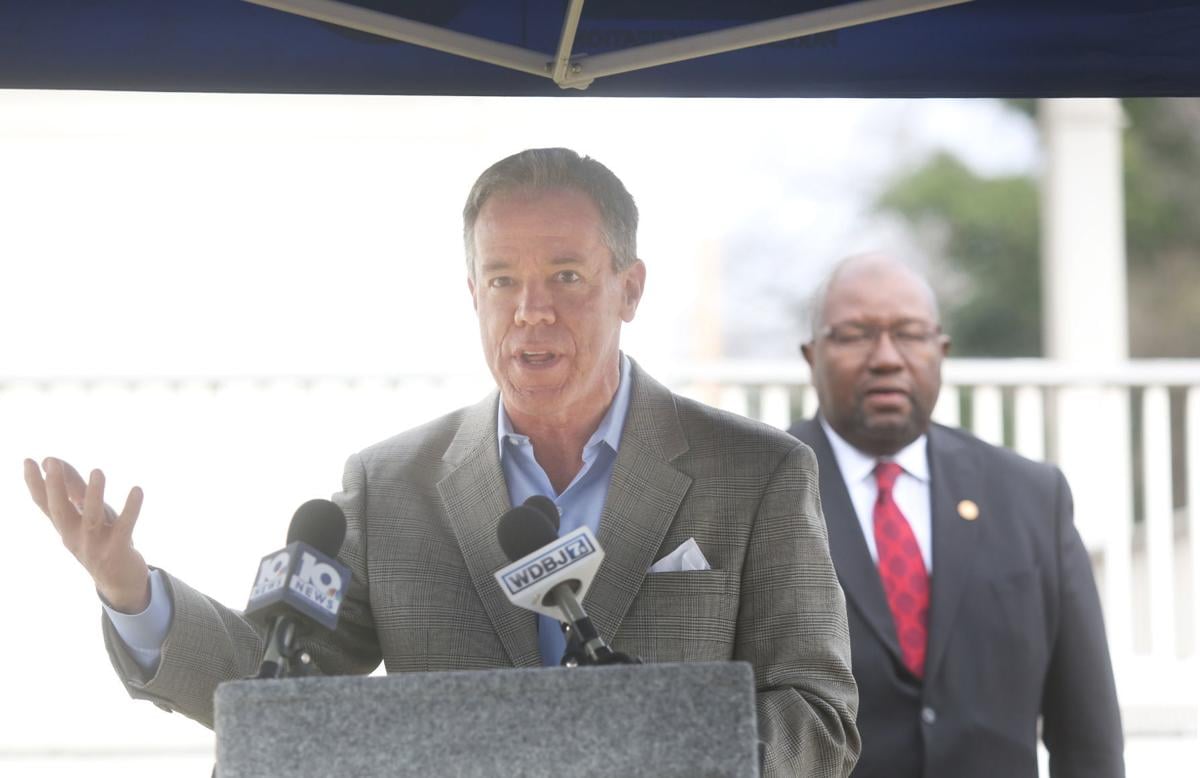 "I'm glad that we can do this for him and those that walk through those halls will understand his spirit is with them as they fight for those who are disadvantaged and under-represented," said Ramona Taylor, president of the Oliver White Hill Foundation.
The courthouse is located on Church Avenue across Third Street from the Noel C. Taylor Municipal Building, named for Roanoke's first African-American mayor, and diagonally from Lee Plaza, named for Confederate Gen. Robert E. Lee.'
The marker alone was something of a feat. Its language and placement were approved in 2008, but the historic resources department hasn't funded the manufacture and placement of the signs since the 1970s.
After learning via a Roanoke Times editorial by Editorial Page Editor Dwayne Yancey that the only thing blocking erection of the sign was about $2,000, Nelson Harris, a pastor and former Roanoke mayor, set out to raise the money.
It took all of six hours to raise that and more, Harris told the crowd gathered Friday. He called Hill a "great Roanoker and a great American."
The marker notes that Hill, born in 1907, moved to the house behind it at age 6 and lived there for 10 years. He finished his high school and college education in Washington, D.C., and later returned to Roanoke in 1934 to practice law.
It describes how he took on the case of black students in Farmville who walked out of the Robert Russa Moton High School to protest poor conditions there. On their behalf, he filed the lawsuit Davis v. School Board of Prince Edward County, which became one of the five cases that were part of the 1954 Brown decision by the U.S. Supreme Court.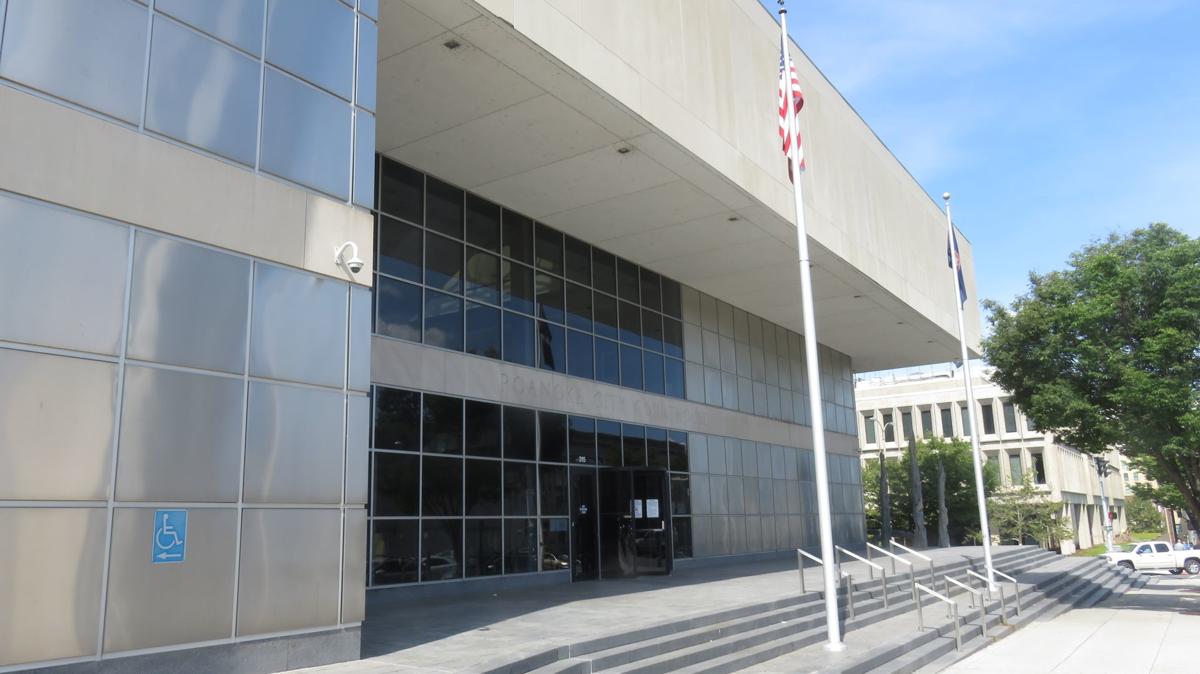 Markers are also approved in Richmond, where Hill, who died in 2007, practiced for most of his career; Farmville; and in Norfolk, where he won a key federal case that challenged Virginia's system of paying black teachers less than white ones.
His childhood house at 401 Gilmer Ave. N.W. is now home to the Oliver Hill Mentoring Program, a cooperative effort of the Big Brothers Big Sisters of Southwest Virginia and Roanoke City Public Schools.
"This house was a home that impacted an individual that transformed America," Taylor said.
The Roanoke City Courthouse was built long after Hill moved his law practice from the city, but Lea and Councilman Bill Bestpitch thought renaming it for him was fitting.
The idea was floated in July in another Roanoke Times editorial, also penned by Yancey, and again less than a week ago.
Lea said that while the city owns the courthouse, he presented the renaming proposal to the judges who preside there and they agreed with the idea.
Oliver Hill Jr., who was on hand for the ceremony Friday, said the courthouse renaming was a surprise, but a pleasant one.
His father "wasn't much for hoopla" but he'd be pleased the courthouse will be named for him.
"He would be happy about that in terms of inspiring a new generation of lawyers maybe to take up the mantle of civil rights," he said.
Hill practiced law for nearly 60 years, and Taylor guessed he'd like the chance to get back to work in a courthouse named for him.
"He'd probably say, 'Where's my office at? I'm gonna keep working.' "